Branding With

Photo Retouching
The pictures you captured don't look promising enough? Here we are for you. We will edit your picture that will add to the beauty it already possesses. Our expert designers ensure to drop in an aesthetic look that retains the original beauty in the image.
Puja Samagri, Product Display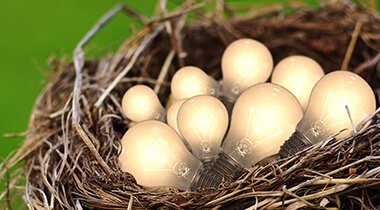 Gsphere, Photo Manipulation

Bora Bora Sea Salt, Product Image Retouching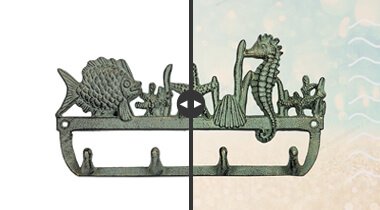 Want a stunning logo that stands out from your competitors'? Look no further, our branding team knows how to design a unique logo that perfectly resonates with your brand's identity. Your logo creates the first impression on the customers of what you are, what you do, and how your business will benefit them. Our designs are imaginative, and modern which speaks to everyone and perfectly convey your brand's story.

Brand book is something that narrates the whole journey of your brand. Engage your potential clients with a well-designed brand book. Our designing team has a proper understanding to cover your product/services with attractive brand kit and ride your customers with company information through unique layouts.
The paperback trend is gone! Let us join the trend of going 100% digital and create E-book for your readers. We are specific in aligning the content turn around with utmost visibility to make your reader experience a good read.
If every second matters to you, we are the ideal choice. We work while you sleep, so you can wake up knowing that your design team has done their best for you.
"The Dreamer Designs are fantastic to work with. The design was great and they responded very quickly to feedback. I would definitely recommend them. Thanks again Dreamer Designs!"
"I worked with Nishant on a design for a new salt-box and I am really happy with the result. I can more than recommend to work with him."
"It was great working with Nishant! Great communication, provided updates on time, was able to implement the revisions I needed to get the best possible image created. Will work with him again!"
"Nishant helped us create a gifographic and it was fantastic. I would say we were a bit pickier than usual but Nishant was very patient and helped us with all the changes. Recommended!"
It's time for our question-answer round.
We tried to predict and answer some unconventional questions to the best of our knowledge. We are looking forward to more of those in your mind.
Basically, there is a single purpose of designing a landing page and that is to grab the attention of the audience and convert them into paying customers. It intends to blur out any distractions and get their focus on what's being offered. If they have reached your landing page through any blog or social media post, it implies their interest in your offer.
The sole purpose of a landing page is to get the audience to pay attention to what you're offering and keep them interested until they choose to avail it.
We are specialized in the services which we offer. Our primary focus is to help create, develop, maintain and improve brands
We've got you covered

, 24/7
Whether it's your first project or your hundredth, our team will assist you with unparalleled enthusiasm and utmost dedication. Fill in the form and our experts will reach out to you at your preferred time.

If you wish to contact right now. Click here