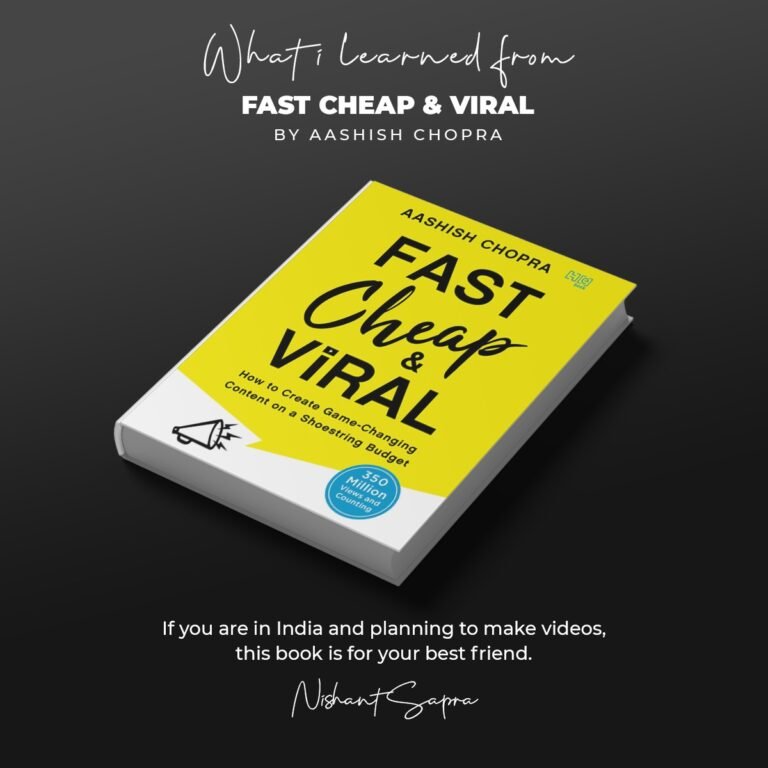 Hi,

I have always loved reading and share them with you. It gives me immense joy when we have a discussion about them.

So here is the review of another book that we can talk about.

It makes me think that we are sitting at a local café sipping on our hot drinks and discussing books.

To the world of marketing, Aashish Chopra is not a stranger. He is an award-winning digital marketer. This month, I chose to read his book 'Fast, Cheap, and Viral' which hit close to home. The book tells you how to create game-changing content with a limited budget.

If you believe in your ideas and are willing to work hard, you can succeed. A thorough read of this book also tells you that to succeed you need to create stories that inspire and connect with people at an emotional level. Share your content with the right audience in the right way, and you will have your viral content.

I would suggest this book to everyone who has ever wondered if they will ever get their breakthrough. Keep experimenting, learn from experiences, one day you will be thankful for not giving up.

If you have read this book, comment down below your take on it.

Great book to keep by your bedside for quick motivation!