When it comes to creating a perfect website design, Divi does the job. But the quality of your website is also determined by the hosting service you choose. Web hosting is a service that allows individuals and businesses to make their website accessible to people through the World Wide Web. But how do you find out the best web hosting service provider for your Divi design?

Here is a guide, put together by a Divi web designer for all Divi website owners to find out the best hosting service. Read to the end to find out some of our favorite hosting service providers.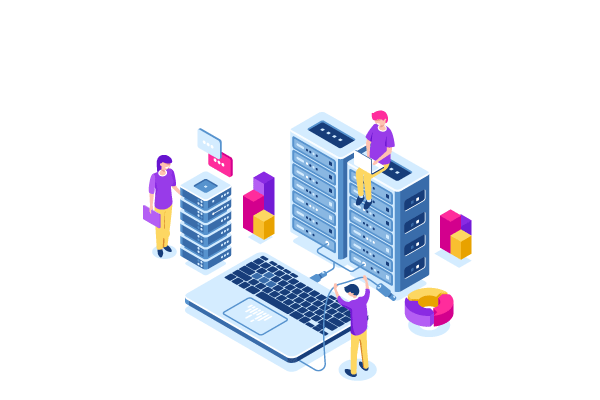 Looking to buy your own Divi Membership?
Buy using our link and get one Divi set up, absolutely free!
Save up on much and let us get the work done for you.
But, how do you measure the load time of your website? There are various tools out there that help you analyze the speed of your website, and here are a few of the best.
Speed plays a vital role in deciding which hosting service to choose. If your website takes a few seconds to load you might lose a possible customer. Choosing a hosting service that is quick and has high speed is necessary to ensure that your visitors are satisfied.
Content Distribution Network (CDN) allows faster delivery of internet content by storing it in a geographically distributed group of servers. While choosing a web hosting server, choosing one with CDN will allow content in your website to load faster to users all around the globe.
Caching is another software that assists in loading the website faster. It stores the data from a visited website so as to load it quicker if you request to visit it again. It will reduce the time for the request to reach the hosting server and receive a response.  
If you have multiple websites for your business then choosing a hosting service provider that allows you to host a number of websites might suit you best. Before selecting a hosting service enquire how many websites they can host. You can choose a host that gives you a satisfactory number. 
The term might seem a bit complicated but the concept is pretty basic. It means that you should regularly update your website and recheck your hosting service. When you are starting out, you might choose a small plan, but once your business starts to grow make sure to update it so as to accustom to the increase in traffic. Choose a plan that allows you to upgrade or downgrade the plan you have chosen.
The Internet is constantly attacked by hackers and malware. Ensuring the security of your website and that of your website visitors is necessary. There are various Divi website hosts that provide security such as SSL to make sure the connection between you and the visitor is safe and secure.
A good web hosting service provider will also provide support whenever there is an issue with your website. There are plenty of hosts that provide prompt support via chats, emails, and calls. Make sure your hosting service provider knows how Divi functions so that they can assist you well.
Now that we spoke about various things to look for in a Divi website hosting service provider, here are a few great Divi hosts.
There are plenty of options to choose from, but the key is to find one that fits you. Before selecting a host discuss with your Divi web designer to find out the perfect match. With three years of experience as Divi designers, our agency has assisted plenty of websites to choose their perfect host pair.