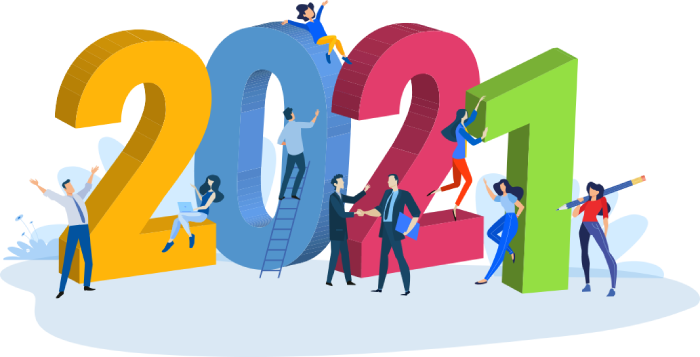 2020 was the year when Divi saw a hike in its users. Small businesses and other offline businesses all went online. Divi was the easiest to use hence the increase in the number of users. But, would designers choose Divi in the year 2021? YES!

Divi is a WordPress theme introduced by Elegant Themes, that lets you customize your website theme as per your needs. Now, let me tell you why there will be more web designers using Divi this year.
Divi provides the option to edit your website at the front end by dragging and dropping. You can see the layout and edit it easily using this option. It helps reduce the efforts needed to create a web design.
2. Allows Divi designers to use custom CSS
Divi lets the designers use their custom Cascading Style Sheet. It makes it easier to create a consistent design for the client. If you're wondering how we made use of this feature, here here to view some of the websites we made using Divi.
3. Allows full customization
Divi allows the designer to edit every element in the design. It assists in creating a personalized website for the client. Customization helps designers to make a website that suits the brand perfectly.
Divi allows you to edit your website and view the changes you have made immediately. You can create a custom website using its visual appeal with Divi.
Responsive websites are websites that would adapt their size to look good on any screen size. Divi lets you create a responsive website that is customizable with a little effort. It helps a Divi web designer to finish the task quicker.
6. Front end text editing
No more back end coding hassle to edit the text. If you wish to add text to the website, all you've got to do is click and start typing. As a designer, Divi gives us the advantage to just click and type instead of pulling up the entire code to edit it. Saves so much time.
Studies have shown that in the year 2021, animations would be a great deal in web designs. Divi allows the designer to add animation to any element of the website. These animations can be the ones that already exist in Divi, or you can also customize them to make your animation.
Divi comes with plugins such as Divi Builder, Monarch, and Bloom, which can be used to enhance the performance of the website, and it also supports various external plugins.
There is no doubt in the fact that the number of Divi web designers will only increase in the year 2021 because of its ease of usage, efficiency, and speed. Along with the WordPress theme, there will be more websites that will make use of the Divi plugins that will help bring various Divi options to their existing websites. As a Divi web designer, I have had plenty of advantages when it comes to delivering a unique experience to all my clients with the help of customization. I can tell you for sure that I will not quit using Divi for many years to come. They update the theme regularly according to the new technologies and trends keeping it new and 'in'.
Get in touch to get your website designed using the best WordPress theme out there.